Cartoon of the Week: GOP Priorities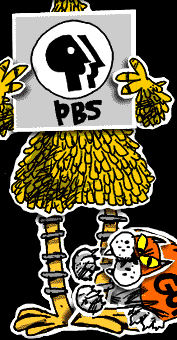 Bill Mitchell
does it again! Check out
this new cartoon
calling out the irresponsibility of the House Republicans in Congress. With the war in Iraq going nowhere, the country going broke, Medicare in a crisis, they are busy going after friggin' Big Bird!
Yeah we're
fighting hard to keep Sesame Street
and PBS! This
petition
we posted earlier this week already surpassed 1 Million signatures! This is a hot topic,
click here to sign the petition
.
Click here to check out the cartoon
.